Tag Archives:
Nova Scotia
Twenty experiences that will satiate and surprise even the most seasoned traveller in 2016.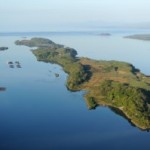 The search for solitude has a simple solution – a private island sanctuary. Peter Swain examines the exclusive marketplace and assesses the options
With Canada's Atlantic seaboard only a five-hour flight away, Peter Swain looks at the courses and property scene in Nova Scotia and Prince Edward Island.